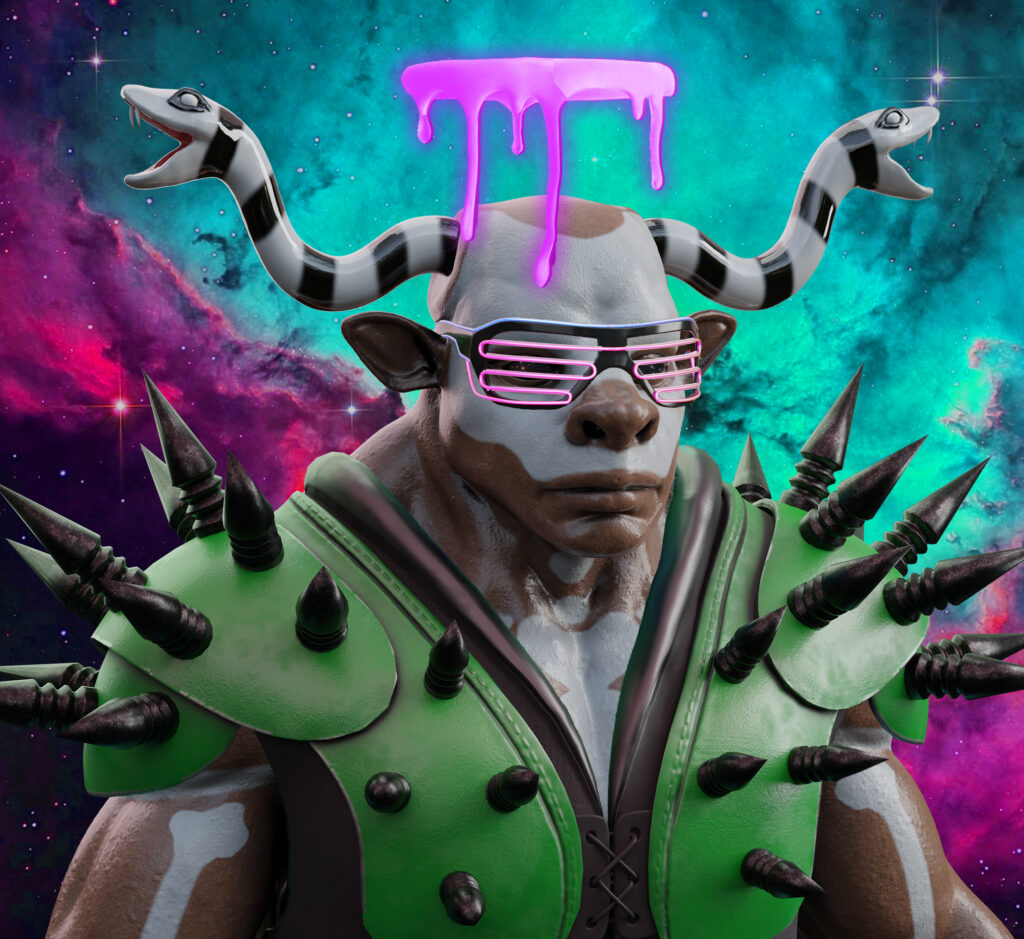 Mino Mob Multiverse is an exclusive collection of 1111 Minos from an alternate reality.
Mino Mob Multiverse was a FREE mint to all OG Mino Mob Holders and although these NFTs were FREE they are packed with utility. 
The collection contains 11 custom icons that allow you to create your very own Mino Multiverse from any of the traits in the collection.
Why The Multiverse:
Mino Mob has always been about rewarding our holders so what better way than creating a new exclusive collection and giving it away for FREE – this collection not only looks stunning but these NFTs will be packed with extra utility and rewards.
One of the Mino Mob Multiverse Trait Hunts led to a lucky winner getting their hands on this amazing piece of custom Legendary Art by IMZI. More trait hunts and utility are set to be announced for this collection!